Kaua'i Virtual Economic Summit
The Kaua'i Virtual Economic Summit will be held Nov 24th. The Summit includes two virtual events that will discuss recommendations from the Kaua'i Economic Recovery Strategy Team, which focused on the Future, Sustainability and Technology.
The first event begins at 10am and features a panel discussion on implementing a new paradigm for visitor travel. The discussion will be moderated by Mark Perriello, President and CEO of the Kaua'i Chamber, and includes panelists from the Kaua'i Visitors Bureau, Hawaii Tourism Authority, The Department of Transportation, The Hanalei Initiative, County of Kaua'i , Hele on Kaua'i, and Ulupono Initiative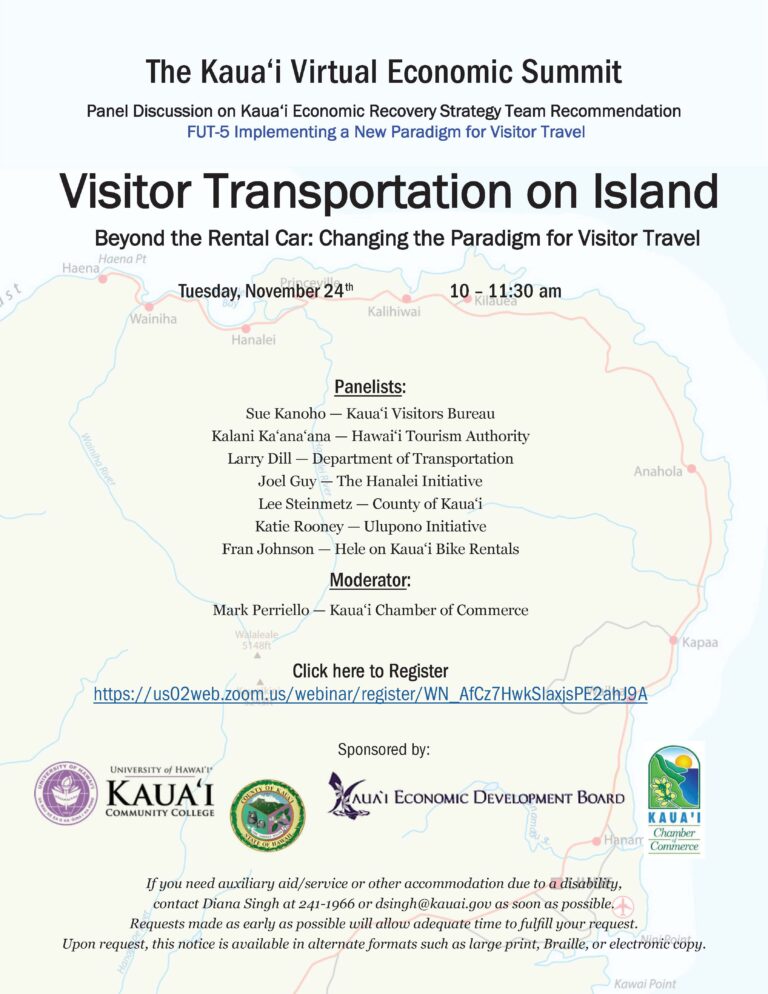 The second virtual event begins at 5pm and features a discussion on applying innovation to address local problems. This event will be an opportunity to discuss innovative ideas and partnerships to solve local problems and will include information about upcoming grant opportunities.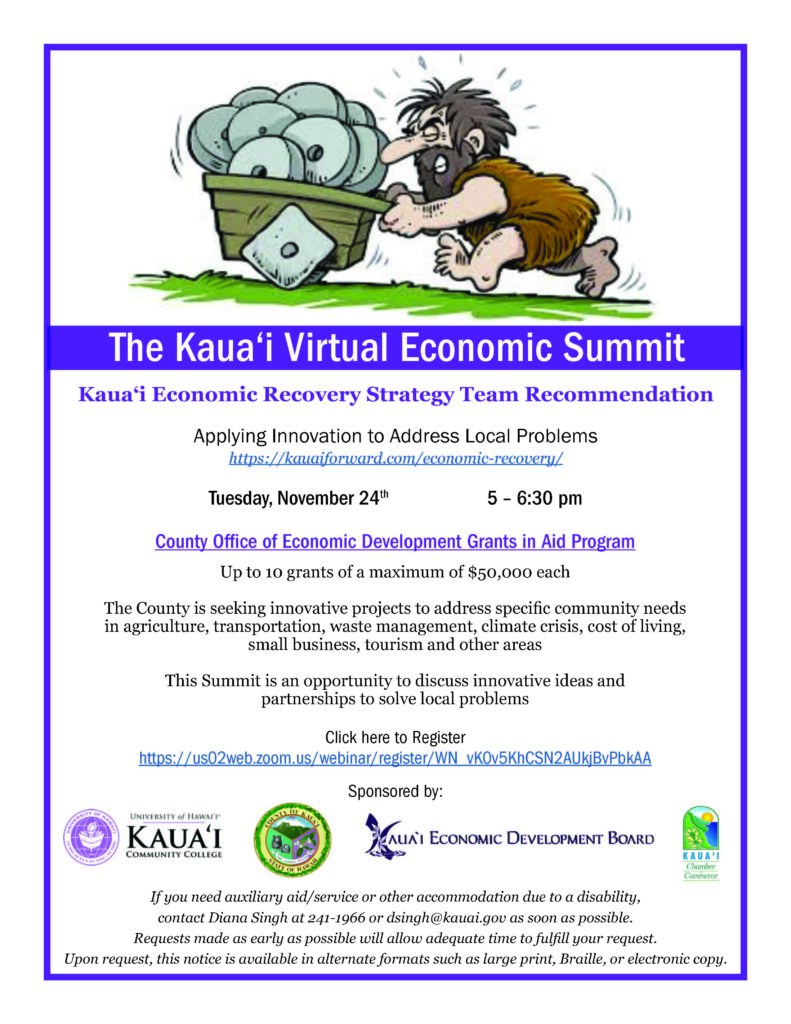 The Kaua'i Virtual Economic Summit is sponsored by Kaua'i Community College, The County of Kauai, Kaua'i Economic Development Board, and Kaua'i Chamber. You can register for the virtual events using these links:
Last modified: November 20, 2020