Are you or someone you know interested in becoming a local farmer that operates a successful agriculture business and contributes to Kauai's food security?
The Kauai GoFarm program will start its next cohort of future farmers soon. Interested individuals can register for the AgCurious webinar here. This webinar is the first phase of a four-phase program, and successful completion is required for eligibility to apply to subsequent phases.
GoFarm Hawaiʻi is a statewide beginning farmer training program with sites on Oʻahu, Kauaʻi, Maui, and Hawaiʻi Island. GoFarm's mission is to enhance Hawaiʻi's food security and economy by increasing the number of sustainable, local agricultural producers by providing hands-on commercial farm and business training.
Find more details about each phase here and frequently asked questions (FAQs) here.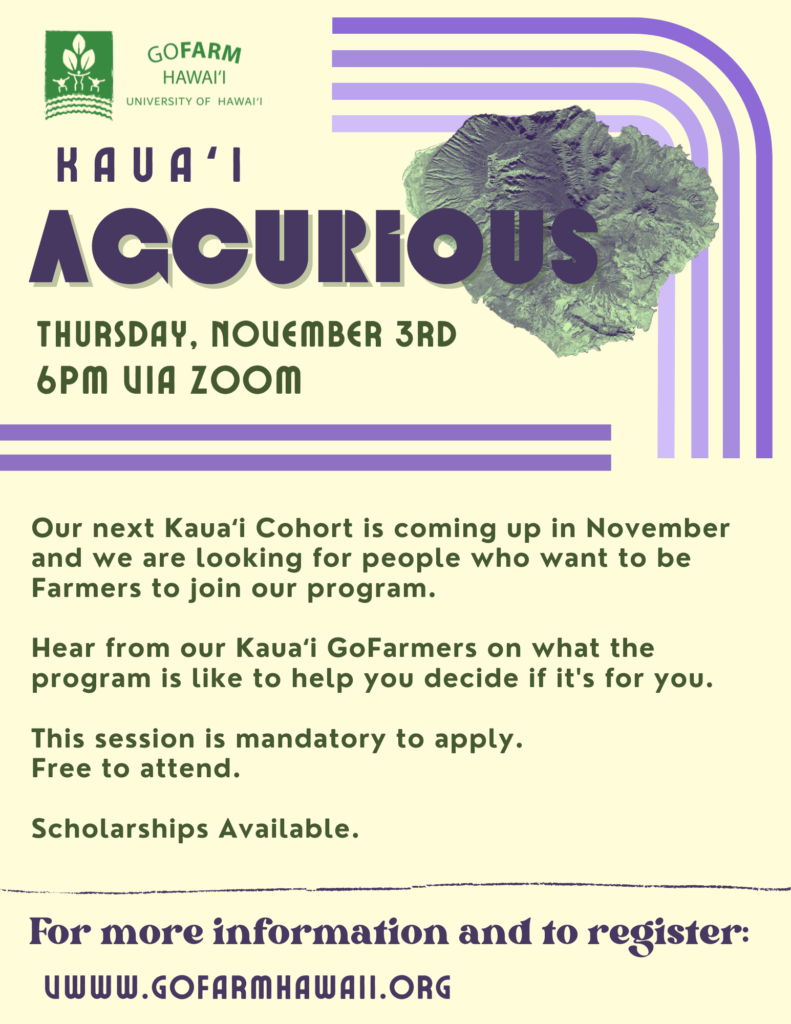 Last modified: November 3, 2022