Several organizations received CARES Act Grants from the County of Kauai to provide food distribution to kupuna.  Each organization serves a different geographic section of Kauai.  You can view a list of each program below or click here for a downloadable list.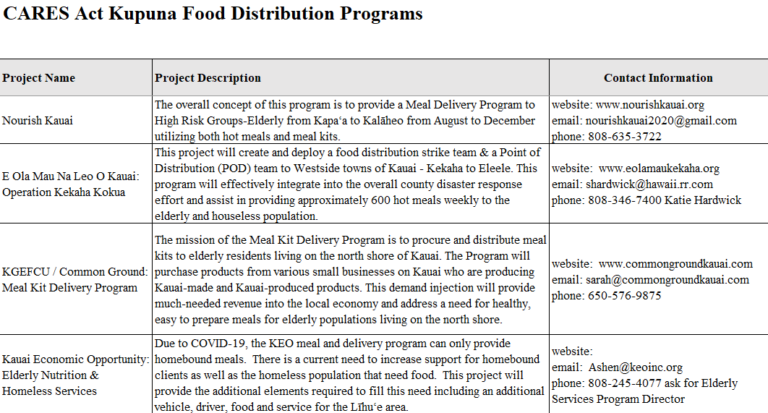 One of the recipients of the grant is Nourish Kauai. In order to keep kupuna safe during this time, Nourish Kauai will be providing meal delivery so that kupuna are able to stay home and still be able to eat healthy, locally sourced meals. Each kupuna that qualifies for the program will receive three chef prepared meals delivered to their home each week.
To qualify for the program, residents must be:
✔︎65 years of age or older
✔︎Live in the region between Kapaa- Kalaheo
✔︎Live alone or with another Kupuna (will consider exceptions as needed)
You can register for the program using this form. For more information, visit nourishkauai.org or email nourishkauai2020@gmail.com. You can also contact Nourish Kauai by phone at 808-635-3722.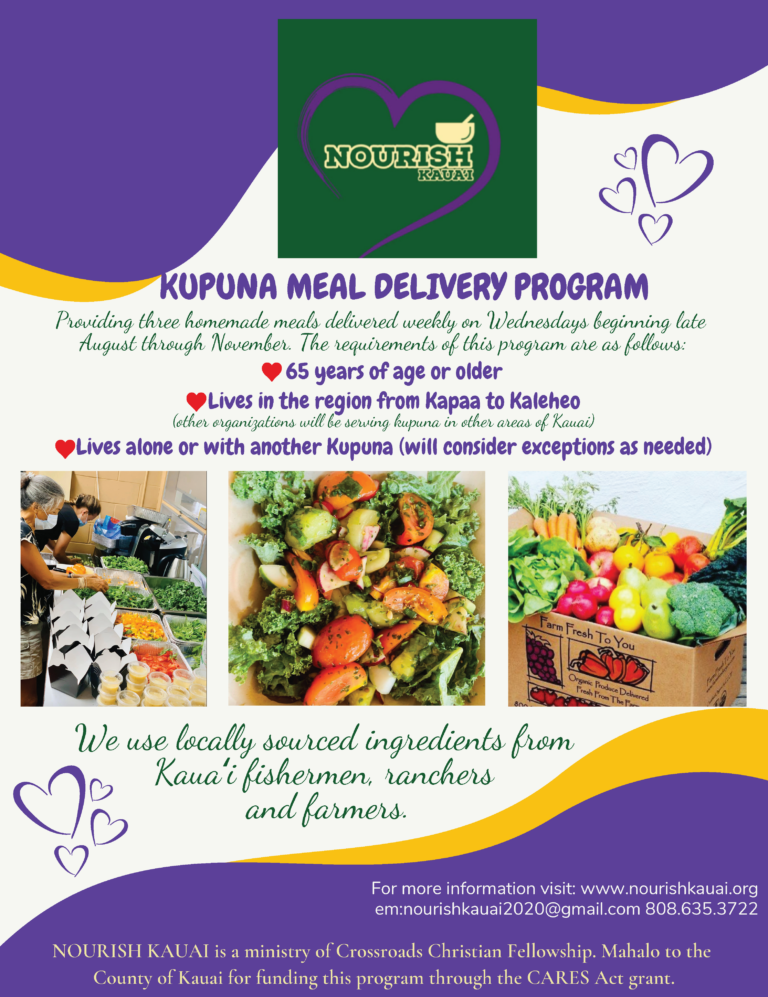 Last modified: August 5, 2020