I Am Weekend was an effort initially started by the Kauai Resilience Project partnering with the Small Business Development Center to encourage young adults of all types and interests to pursue their passion. It became a workshop about strengths, opportunities to fulfill needs, and tools to collaborate on an impact presentation. Speakers from the community will walk through experiences and best practices with the participants!
The event will be held September 23rd and 24th at the Filipino Cultural Center. Sign up using this link https://l.ead.me/2023-YouthEntrepreneurshipWeekend.
This event is for participants in the age range of 15-20. The goal is to connect young adults with resources around them, mentors from the community that fit their interests, and projects that contribute to their career goals and growth!

There are posts on instagram with more information. Please follow and share posts, reels, and stories from @communitypursuit, @haaandco, and @thekauairesilienceproject. This will help spread the word to young adults in your community!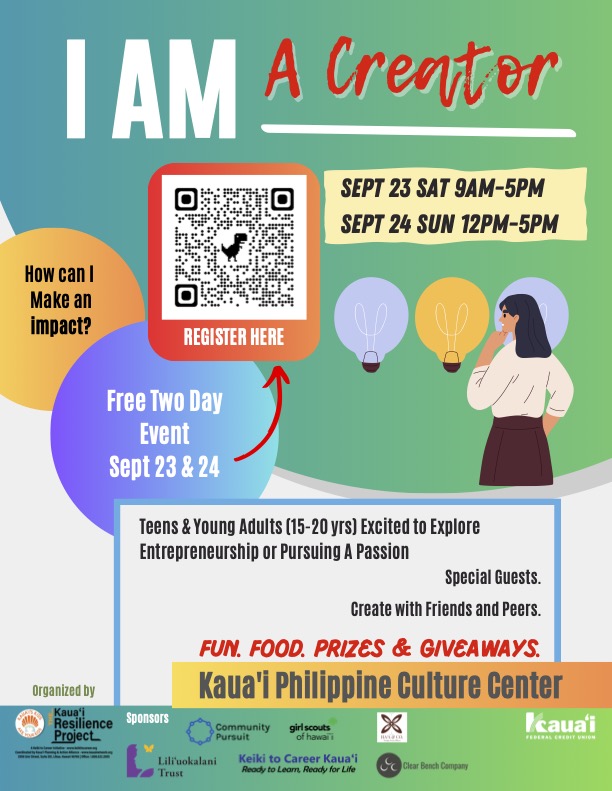 Last modified: September 13, 2023