Story – Animal Rescue
Supporting Animals during the Pandemic
April and her husband Tom have been fostering animals with the Kauai Humane Society since 2014.  According to April, two weeks into their first fostering experience, they decided to permanently adopt the dog themselves.  (She referred to this as a "foster fail" but we think it sounds like a win-win for the dog and for the family!)  Since then, April and Tom decided that they could continue to help by fostering pregnant dogs and their litters.  While they would not keep these animals long term, they could provide them with a safe and comfortable home until a family was available to adopt them.
Like many island residents, April and Tom were out of work and staying at home as result of COVID-19, when a pregnant stray dog was picked up.  April and Tom brought the dog, named Freckles, into their home.  She was malnourished, but with their care she put on weight, grew stronger and a week later, Freckles gave birth to five puppies – Faith, Finn, Fiona, Frankie and Felix.   Four of the puppies survived.
One of puppies, Felix, was the runt of the litter and April was originally concerned that he may not survive.  He required more care than the rest of the litter, but after following the advice of a friend, April began giving physical therapy to the small puppy.  She refers to him as the miracle pup.  Thankfully, he is now strong and healthy, but caring for Felix gave April purpose at a time when she was out of work.   She also observed some beautiful and surprising moments when the other puppies would give up their turn to nurse so that Felix could have more milk, and how the other puppies would put often have their paws around him, almost like a hug. 
April began sharing regular "pup dates" on Facebook.  At a time when there was so much uncertainty, negativity and sadness in the news, these "pup dates" brought moments of happiness into the lives of many people.  April noticed that if she forgot to post a "pup date", people would text her for photos.  And as her posts spread on social media, families stepped up to adopt Freckles and the puppies.
April told us that in addition to the joy that the puppies have brought her, there have been many other positives that have come from this experience.  April connected with the woman who originally found Freckles and they have built a wonderful friendship.  She has also personally connected with the families who adopted each of the puppies.  While most of the families live here on Kauai, one of the puppies was adopted by a Canadian family.  Due to complications with flights, April even flew to Seattle to bring the puppy to his new home.  While this was not part of her original plans and it required her to quarantine upon return, it gave her an opportunity to meet the adoptive family and brought her close to her own family who lives in the area.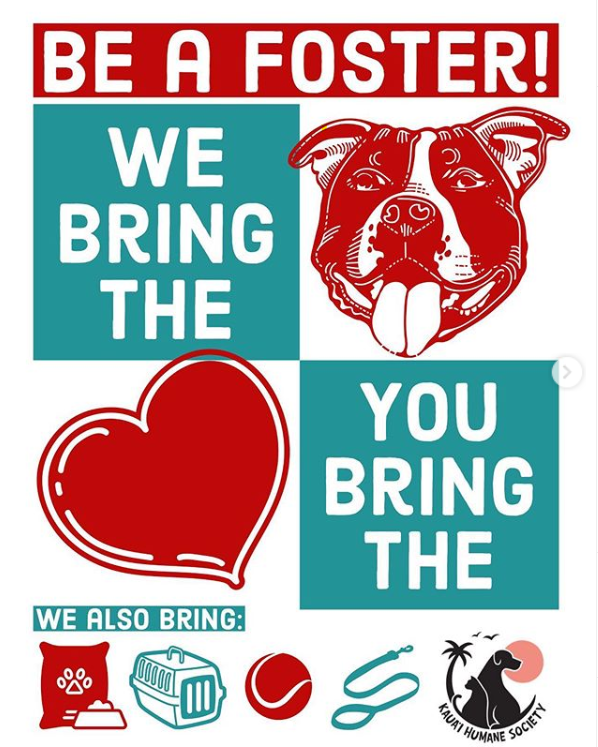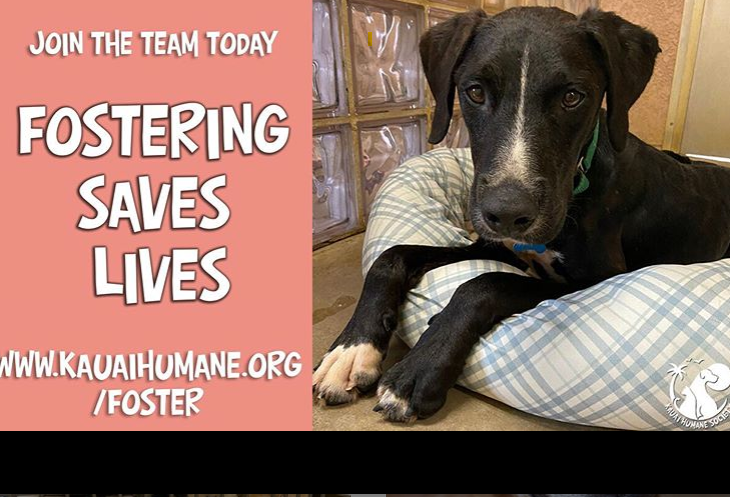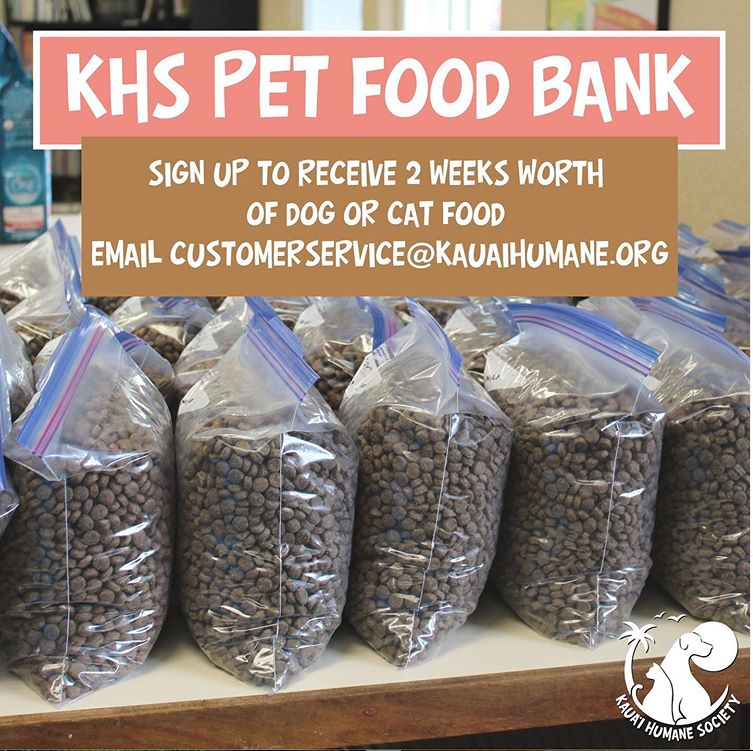 April and Tom are not alone in their fostering efforts.  When we spoke with the Kauai Humane Society (KHS), they shared that when COVID-19 stay at home orders first started, the foster program exploded.  At one point early in the pandemic, all of the animals were temporarily placed into homes. Currently, there are about 160 animals in foster homes, compared to about 30 on average before COVID-19. 
Normally, about half the animals that come into the shelter are sent to the partner organizations on the mainland to be adopted as part of the ALOHA transfer program.  But due to COVID-19 restrictions and limited flights, those arrangements are not happening now.  As animals continue to come into the shelters, there remain many opportunities for local families to foster or adopt.  If you are interested in learning more about fostering, you can visit the Kauai Humane Society website for more information.  They provide food, beds, crates, medical care and support so that there is no cost to the foster family.  All you need to provide is a safe home and lots of love.
In addition to the foster and adoption programs, KHS also provides support for pet owners.  They want to help take the financial burden off of pet owners who are dealing with financial hardship so that they can keep their pets.  KHS offers a pet food bank that provides two weeks of pet food at a time, for up to 6 months.  You can learn more about this option on their website or by emailing customerservice@kauaihumane.org
We are thankful for the continued efforts of the Kauai Humane Society and all of the volunteers and foster families.  At a time of so much stress and uncertainty in the world, animals can bring comfort, hope and companionship to their owners.  And as we've seen from the popularity of the "pup dates" April shared throughout this pandemic, they can also be a gift to those viewing from afar who just needed a moment of joy and happiness despite uncertain times.  Mahalo to April and Tom for giving us all this reason to smile.
Do you know an individual, business or group who has demonstrated extraordinary aloha during these trying times?
Share your stories of resilience and
hope through this online form...