Story – Aloha Aina Workforce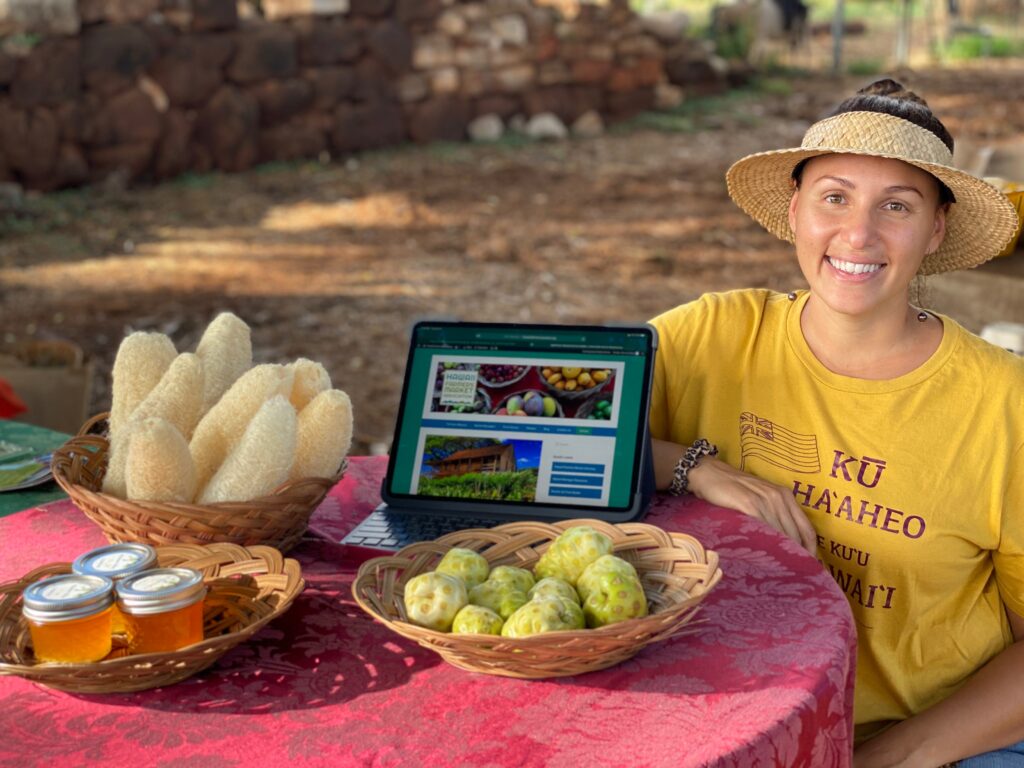 We recently spoke with Anni Caporuscio, Project Coordinator for the Aloha Aina Workforce Program, who shared this update on the program:
The Aloha Aina Workforce Program is in full effect! Thanks to CARES Act funding through the County of Kauai, Malama Kauai was able to provide employment for 24 island residents for a 12-week on-the-job training session.

The Aloha Aina Workforce Program is a three-fold benefit to the island:
1.) It provides full and part-time jobs for 24 workers that lost employment and income due to the Covid-19 pandemic,
2.) It gives labor support to 15 local small agricultural, food systems businesses and conservation organizations to help them turn the corner of the economic downturn, and
3.) Through career transition experience leaves 24 newly trained workers in the economy ready to support Kauai's land through agriculture and food growing, support for food systems and food distribution, and ecological conservation efforts from the mountains to the coral reefs.
The need for island residents to pivot their careers is evident; tourism and hospitality is our largest industry and the Covid crisis magnifies this as a problem. This workforce program seeks to leverage Kauai's greatest asset, the land, to improve our economy. Malama Kauai saw over 400 individual resumes for the 24 positions. Nearly all of the workers were previously employed in hospitality. Most have made decisions to pursue employment in a field related to their Aloha Aina job. As part of the Aloha Aina Workforce Program, participants are taking webinars put together by Megan Fox and Malama Kauai staff on the topics of how to make a Career Transition and Resume Writing. These will give the workers a leg up when looking for their new careers.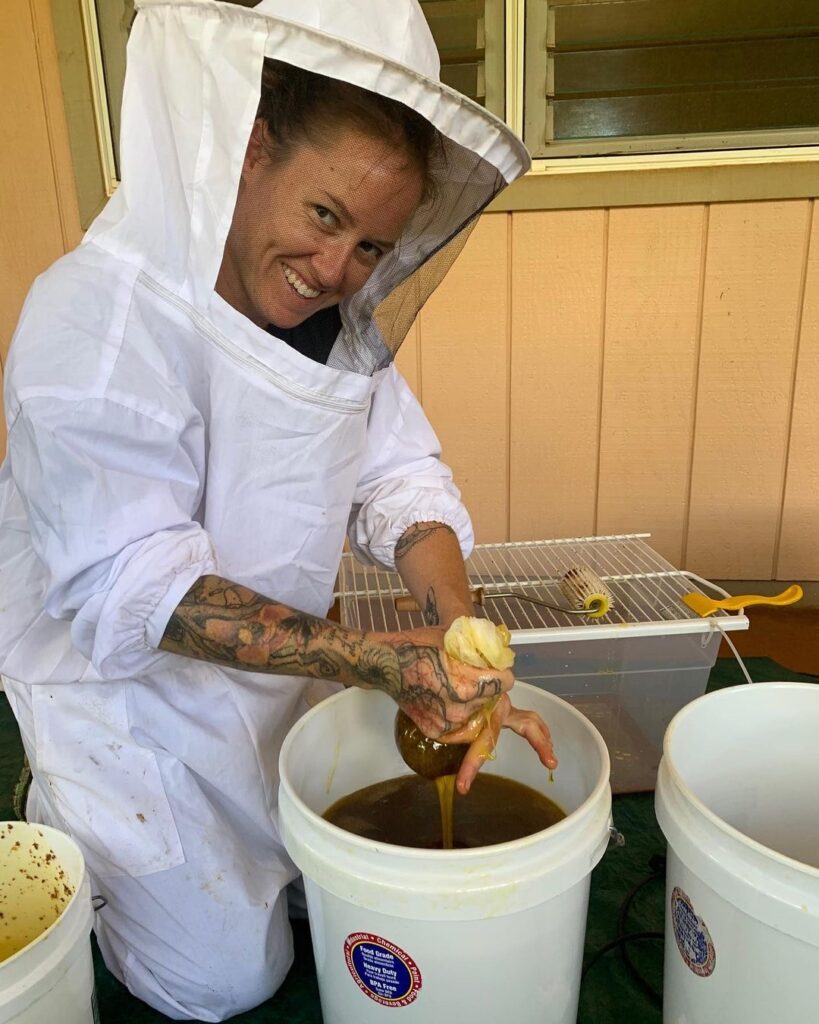 Adam, working as an Apprentice Water Systems Distribution Officer at the Moloaa Irrigation Cooperative plans to take classes to gain all the certifications to maintain the water tank in Moloaa. Stormy is passionate about farmers markets and working with the Hawaii Farmers Market Association to make our farmers markets the best they can be. Hunter wants to continue in conservation efforts on Kauai, having worked at the Alakoko Fishpond with Malama Huleia. Katie is learning how to operate a small yet highly productive farm and incorporate that into her own family's land. Allie and Kelly, working with the Kauai Forest Bird Recovery Program, are thankful for the chance to break in to the conservation sector in jobs that typically require prior experience. Now they have the resume checks to pursue work in conservation.
Ninety percent of Aloha Aina workers say that they enjoy their current jobs more than their former jobs. A silver lining to the Covid-crisis is the rare opportunity that many people have had to decide to try something new. When committed to a job that brings tourism money, it's hard to make a change, even if it's a change towards something you've wanted for a long time. With tourism on the back burner, Aloha Aina workers have taken the chance to pursue a dream of a new career. As such, Adam will be staying on as a Water Systems Intern, taking classes and working for the Moloaa Irrigation Coop. Stormy has found work as a Farmer's Market Manager. Katie has entered the GoFarm program at KCC to further her agricultural education. Allie and Kelly both have been offered to stay on at KFBRP.
The Aloha Aina Workforce Program has made a lasting difference in people's lives. These will be positive changes for the life of our land. Mahalo to Malama Kauai for creating this program and for all that you do to serve our community.
If you would like to know more about the many programs Malama Kauai offers, check out their website: https://malamakauai.org/ or follow them on social media!