The County of Kauaʻi Planning Department is leading the Kauai Climate Adaption and Action Plan (KCAAP) and we need your input on key strategies and initiatives aimed to reduce the County's greenhouse gas emissions and meet emissions reduction targets. The County's General Plan policy is to reduce island wide GHG emissions by at least 80% by 2050 as compared to 2005 baseline levels.
TAKE OUR SURVEY HERE.
For each possible strategy, indicate your level of support and share your thoughts about its advantages (pros) and disadvantages (cons). The public may suggest new strategies in the "Other Strategies" section. If you want more information about the County's Climate Adaptation and Action Plan, including adaptation strategies, visit the project website at kauaiadaptation.com.
Let's work together to help Kauai combat climate change, achieve sustainability goals, and create a resilient community.
Thank you for participating in this important survey!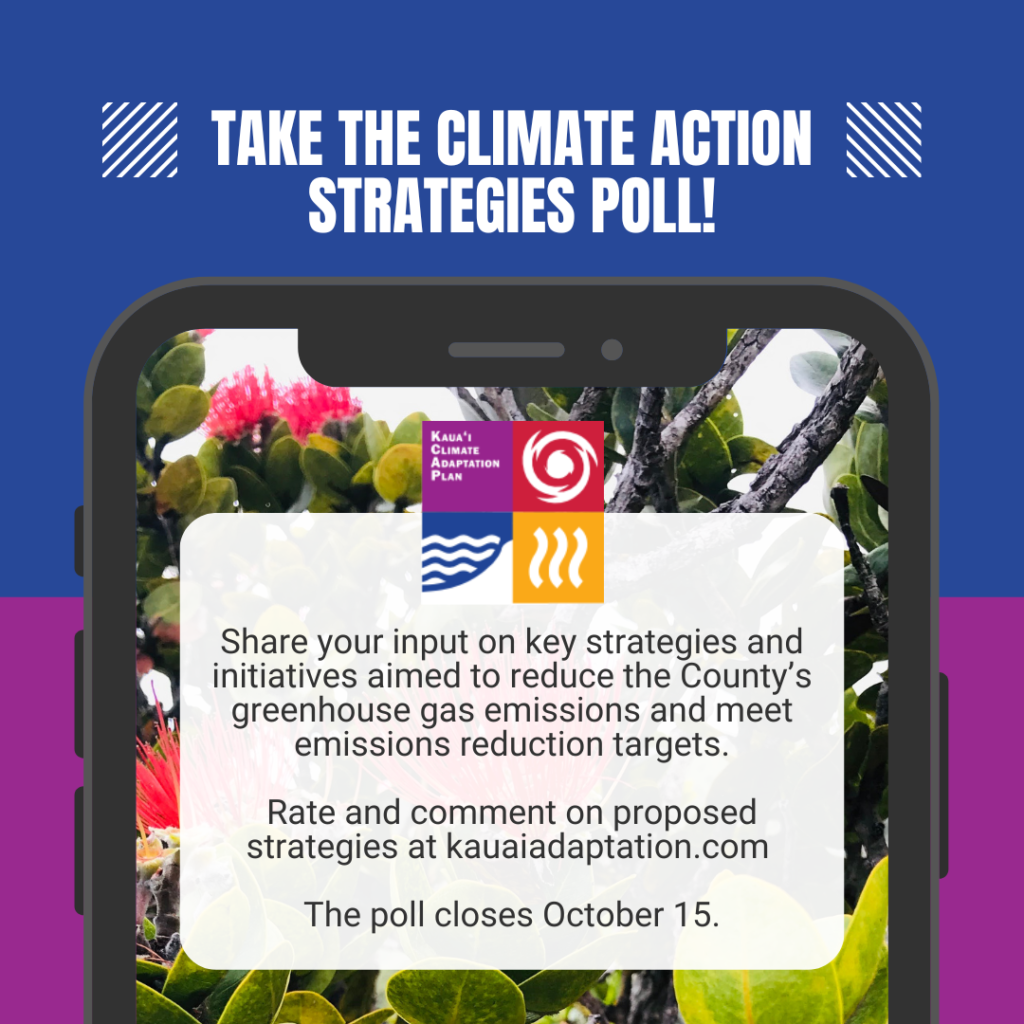 Last modified: September 26, 2023